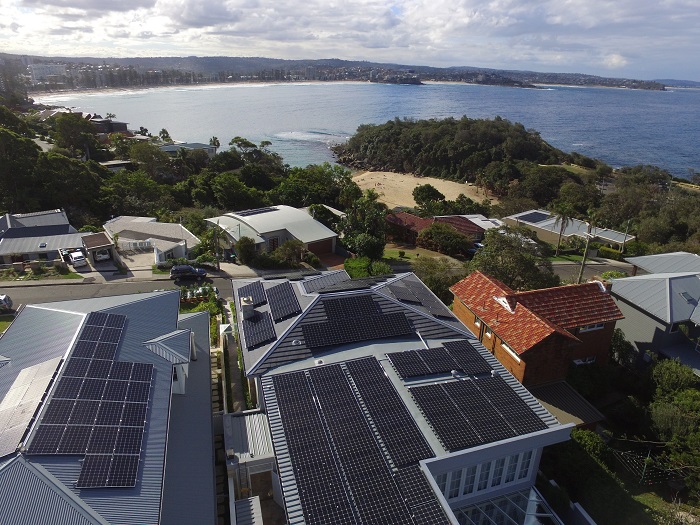 Reduce your Electricity Bill FOREVER with Solar
With electricity prices once again on the rise we thought we would let you know just how simple it is to go solar.  Our customers tell us the most complicated part is selecting a solar installation company.  They say it is a question of who to trust among a multitude of options. There are quick ways to check on companies.  The Clean Energy Council website for example.  In Solarpro's case, we have been vetted by independent third parties like Willoughby City Council and Zero Emissions North and selected by them as their solar and battery installation partners.
Once our customers decided we were the ones they trusted then it was easy.  It's a straight forward five-step process:
1 Contact us for an in-home, on-line or showroom appointment.
2 We design a system specifically for your needs and budget.
3 We install the solar system a few weeks later.
4 We inform your energy retailer you have solar.
5 Now you can look forward to your next bill arriving!
If you prefer not to tie up any of your own capital in your solar system, we can arrange no deposit, low interest loans that are paid off by the savings from your electricity bill.  These are becoming very popular, particularly among customers who wanted a battery but it wasn't in the budget at this stage.  They use the loan to get one now rather than waiting and let their power bill savings pay it off.
We design a system to suit your power requirements, budget and roof space so you get the best value for money.  To give you the widest choice and best design options we have the largest range of solar panels, inverters and solar storage batteries in Sydney.  These include QCells, Sunpower, REC, Suntech, SolarEdge – optimised inverter, solar panels and battery, Enphase micro inverters, Tesla Powerwall, Q.Home, Sonnen Batteries and LG Prime.
Let one of our solar specialists show you how simple it is.