USING YOUR SOLAR ENERGY TO THE MAX
Solarpro can reduce the amount of excess solar power you export to the grid by using this energy for free hot water and home heating. It is like having a very affordable solar battery.
The maximum value for money from a solar power system comes from using the power yourself because power companies pay miniscule amounts for solar sent to the grid. We are always looking for innovative ways for our customers to store and use excess solar power with or without a solar storage battery.
Solar power that you don't use during the day is either exported to the grid or fed into a solar storage battery. What if there were other ways to store this energy and use it to improve the comfort level of your home, reduce its running costs and improve its environmental footprint?
With a SolarEdge PV system it is possible to divert solar power to your standard hot water tank where it is stored as thermal energy and used to heat your water.
We also have a solar storage heating system which takes excess solar power and uses it to heat your home. Utilising solar power that would otherwise go to the grid and reducing your heating costs.
For that extra luxurious feeling the solar power can also be used for underfloor heating and to run a pool heat pump.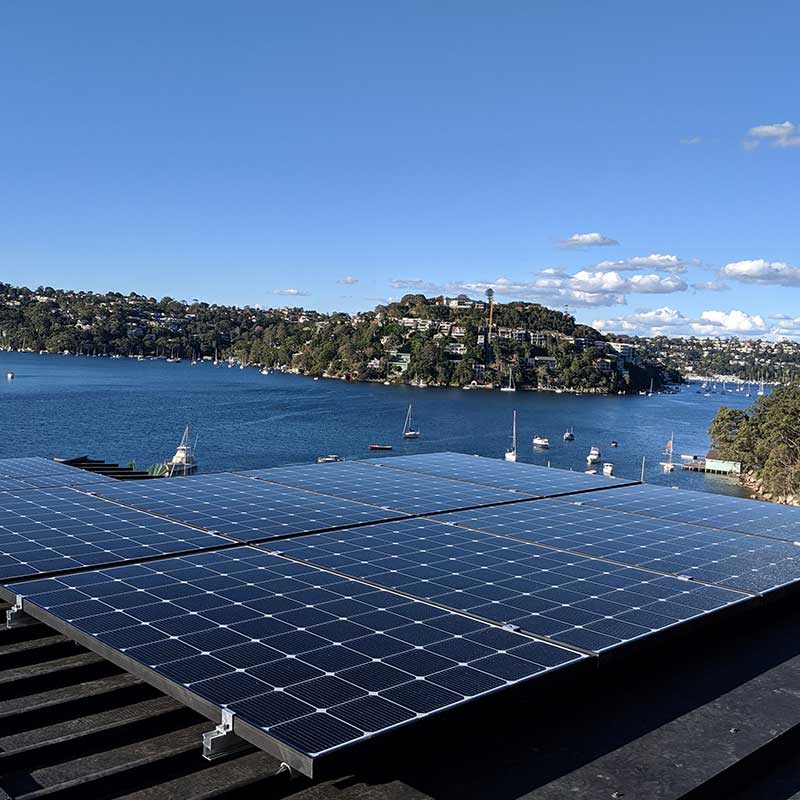 STORING SOLAR ENERGY IN YOUR HOT WATER TANK
Ever since we began installing solar hot water systems in 2009, customers have been wanting to use their solar power (PV) system to heat their water.  The benefits are obvious because heating water is what requires most electricity in an average home.
The problem was that they are two separate technologies.  It used to be necessary to install a separate solar hot water system with a specifically designed hot water tank and solar collectors. Solar hot water systems work by using the sun's heat to warm up the water.  Solar power (PV) systems generate power from sunlight (photovoltaic).  There were government incentives in place which made purchasing a solar hot water system very cost-effective.  This has changed.
Now, if you have a SolarEdge PV system we can set it up so you can divert your solar power to your ordinary electric hot water tank.  If you have a gas hot water tank, we can convert it to an electric one.  This is another way to maximise the use of your solar power rather than exporting it to the grid.
What makes this a Smart Energy Storage option is that you have effectively turned your electric hot water tank into a 'solar storage battery'.  Without purchasing a battery, you have a way to store any excess solar power as thermal energy in your hot water. 
LEARN MORE ABOUT SOLAR HOT WATER
Solar Air and Underfloor Heating
The solar storage heating system stores and then uses excess solar power to heat the air in your home for free.  Controlled by you on a timer or via your smart phone it can dramatically reduce your heating costs.
For extra luxury, use the Solarpro Smart Energy device to get the sun to heat your floors with our underfloor heating option.
These are examples of  'smart' solar storage that puts you in control of your bill and gets you the best value for money from your solar power system.
When you use these inexpensive systems to store solar energy you are effectively getting many of the benefits of a solar battery.
READ MORE