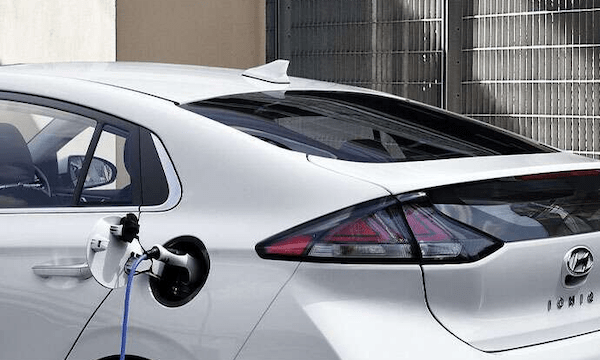 Fully electric vehicles (EV) are becoming affordable to buy and run free with solar power.  With plans for fast plug-in stations linking major cities within the next 12 months, perhaps it's time to invest in more solar panels!
The Hyundai Ioniq full battery car is the cheapest on the market at around $45,000 with a range of 230km on one charge.  That's about the distance from Sydney to Bathurst. Plug-in hybrids and hybrids are available for about a third of the price.
Charging an EV from a wall socket will take 12 hours.  Standard EV chargers significantly reduce this time.  The World's first Solar EV Charging Inverter from SolarEdge does it 2.5 times faster than standard chargers.  For example, based on 5kW/kWh the charge time would be 1 to 1.5 hours for a distance of 50km per day using the SolarEdge EV Charging Inverter.  Usually plenty for a daily commute. Plugged into a fast charging station, the likes of which will link Melbourne, Sydney, Canberra, Brisbane and Adelaide within the next 12 months, the Hyundai Ioniq can be charged to 80 per cent range in just over 20 minutes.